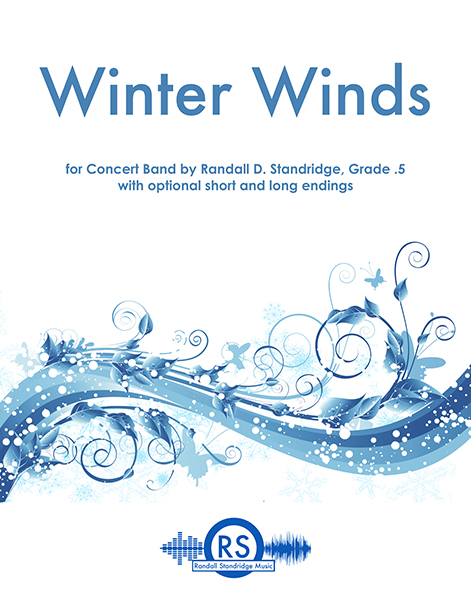 Winter Winds
Winter Winds is a secular winter piece that paints a portrait of a snowy landscape, with the hissing of the wind heard from the wind players. The joyful mood celebrates the arrival of winter season.
This work utilizes the first six notes that are taught to beginning band students, with two optional endings…the "long version" includes one accidental (so, 7 notes technically), but the "short" ending sticks to the original six, making this work flexible enough for beginners of any situation.
This work also includes optional parts for clarinet and alto saxophone to fill in the French Horn/Tenor Saxophone part.
The Percussion 1 and Mallet parts are presented in both Advanced and Beginning versions. Both are compatible with the piece, regardless of the ending chosen.
Digital: $50.00
Digital Version – $50.00
(currently only available from Randall Standridge Music in digital format….physical format coming soon)
TO PURCHASE: Please send us an email at randallstandridgemusic@gmail.com