The First Day Of Summer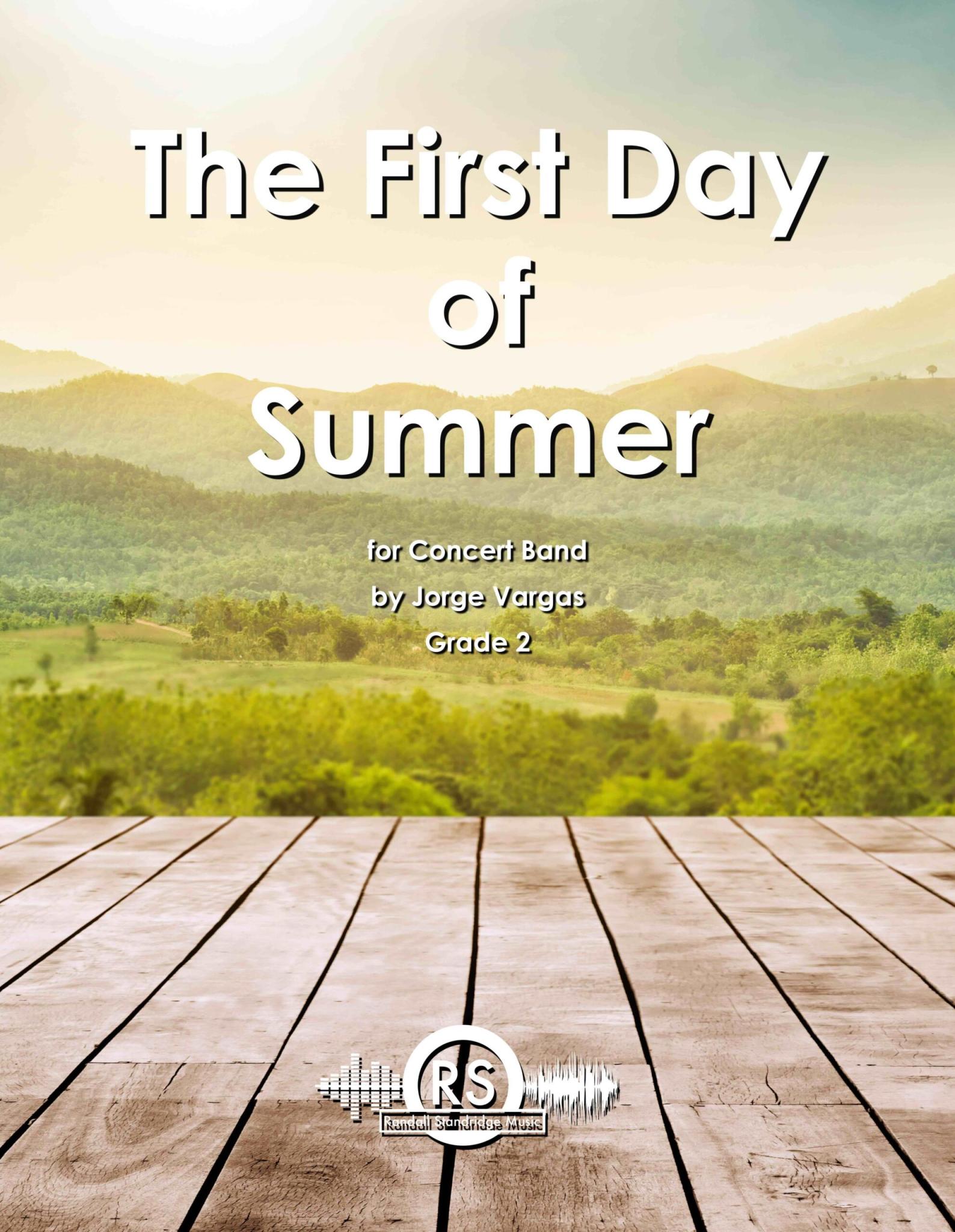 by Jorge Vargas, Grade 2, for Concert Band
Spring
Randall Standridge · The First Day Of Summer by Jorge Vargas (Concert Band, Gr. 2, RSM Publications)
About The First Day of Summer
When I was a young boy, our family would make a yearly trip from Eagle Pass, Texas, to Elgin, Illinois on the first day of summer. I remember counting the days until I would be able to see my cousins and friends. Those were some of the best days of my life, and this piece depicts all of the good times and memories that are still with me to this day.
PRICING (AVAILABLE MID-SPRING 2022)
Digital Copy (PDF and Site License) – $60.00
Printed Copy – $60.00
Available for online purchase and from Major Music Distributors, such as JW Pepper, Stantons, Penders, Music and Arts, Popplers, and others
Message for purchasing options: https://live-standridge.pantheonsite.io/contact/
About the Composer:
Jorge L. Vargas is a band director at Memorial Junior High in Eagle Pass, TX. He holds a Bachelor's Degree in Music Education from The University of Texas-San Antonio and a Master's Degree in Education from Lamar University. Mr. Vargas has written and arranged for concert band, marching band, string orchestra, and mariachi ensemble. His music has been performed at many festivals and competitions by high school groups and by professional groups alike. Jorge is a member of BMI, the Texas Band Masters Association and the Texas Music Educators Association, where he has served as the Region 11 Mariachi Coordinator. Mr. Vargas lives in Eagle Pass with his wife, Adriana, a 5th grade math teacher.
Share this: