Danse Perpetuo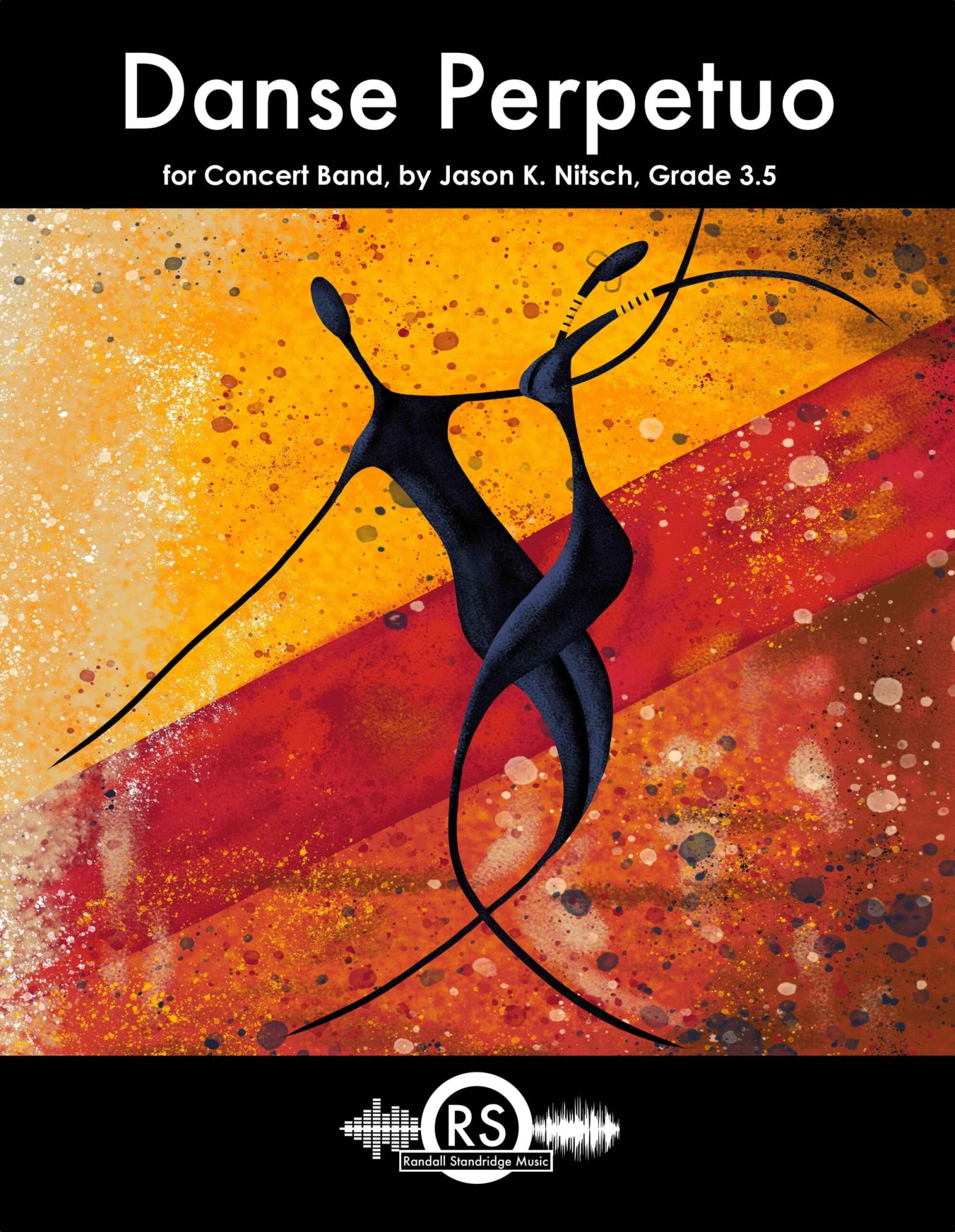 by Jason Nitsch Grade 3.5, for Concert Band
Spring
Randall Standridge · Danse Perpetuo by Jason Nitsch (Concert Band, Gr. 3.5, Randall Standridge Music Publications)
About Danse Perpetuo
Program Notes
(coming soon)
PRICING: (AVAILABLE MID-SPRING 2022)
Digital Copy (PDF and Site License) – $75.00
Printed Copy – $75.00
Available for online purchase and from Major Music Distributors, such as JW Pepper, Stantons, Penders, Music and Arts, Popplers, and others
Message for purchasing options: https://live-standridge.pantheonsite.io/contact/
About the Composer:
Jason Nitsch's music is equally at home on the concert stage, in outdoor venues, and streaming online, reaching the broadest audience of musicians, performers, and music enthusiasts possible. As a composer dedicated to the exploration of new ideas, his music has evolved over a 25-year career to incorporate more and more non-traditional elements, such as effect tracks, sound drops, and enveloping electroacoustic works combining live and pre-recorded elements. Much of his work is rooted in a large ensemble context; his wind ensemble works have received thousands of performances throughout the US including at Midwest, State Music Conferences including Texas, Colorado, and Kentucky Music Educators Associations, Colleges and Universities like Baylor University, the University of North Texas, and Syracuse University, and at other regional music festivals (ITEA).
In recent years Jason has focused on more intimate chamber musical settings, including collaborations with solo musicians such as trumpeter Kate Amrine , Cellist Carolyn Regula (The Cello Doll) and vocalist Michaela Catapano, as well as chamber groups across the US, while continuing expand his sizable catalog of works for larger instrumental forces.
Jason is well known for his work as an educator, dedicated to providing young promising musicians with the foundational experiences on which a lifetime of music-making can be built, and is pursuing research into the ways that music students process their experiences as learners and performers.
Combining his long career in music with a deep love of science fiction and a natural talent for storytelling, Jason recently launched his first podcast, "Beyond the Belt: Adventures from the Outer Rim." "Beyond the Belt" is a collection of original dramatic science fiction episodes for which he served as writer, producer, and composer. It tells the story of a scientific research experiment gone horribly wrong. With Zombies (of course!). Listen free anywhere podcasts are streamed, or at www.beyondthebeltpodcast.com
Jason is a lover of dogs, video games, and all things Star Wars (yes, even the prequels). He is also a husband, father of two budding musicians, and a patron of art forms that stretch traditional boundaries.
He currently lives in Frisco, TX with his family. He can occasionally be sighted lurking at select music conferences.
Follow Jason on Instagram and Twitter @jasonnitsch
Visit Jason at www.jasonnitsch.com or at www.beyondthebeltpodcast.com