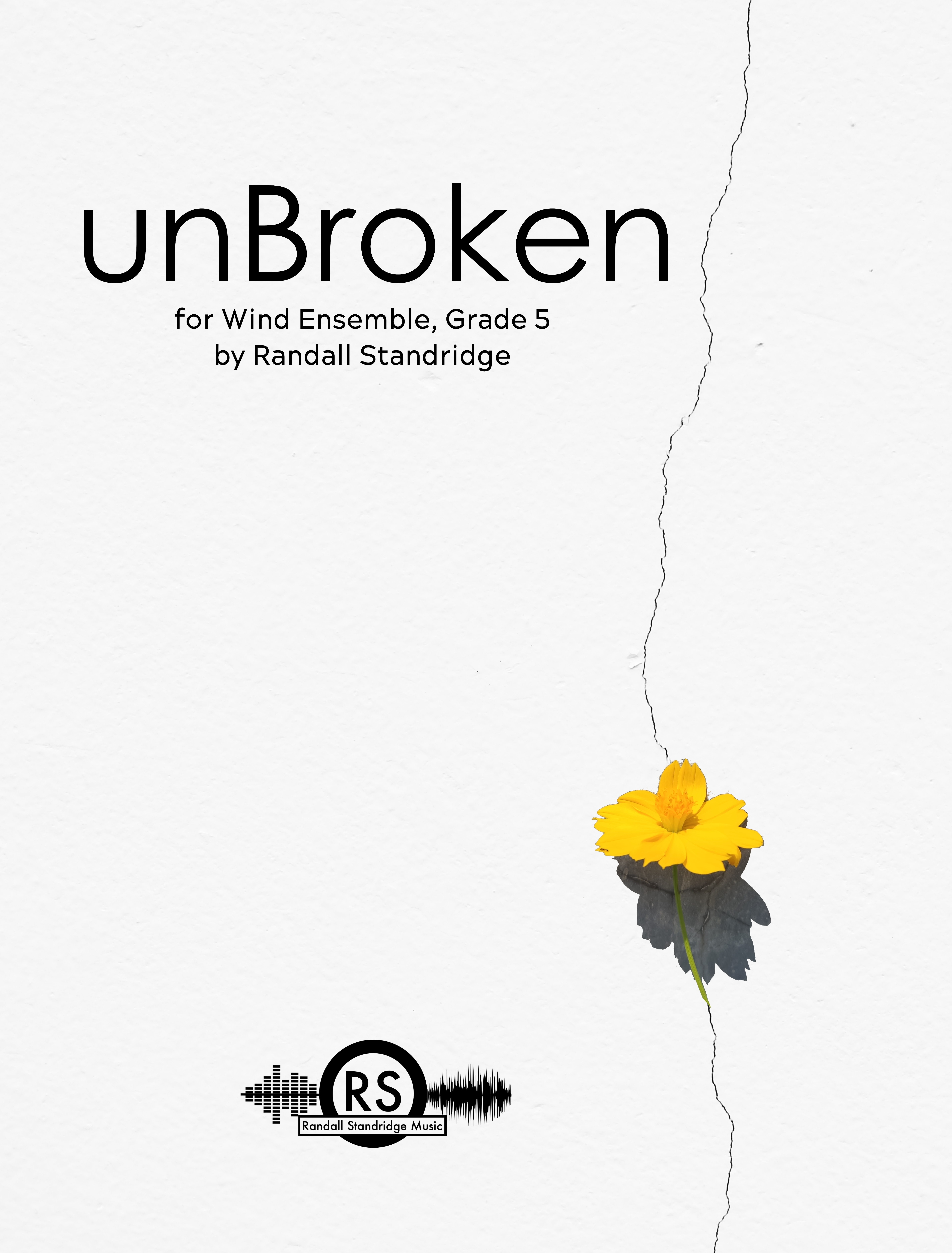 unBroken
The title of this work, unBroken, is in reference to three things. First, is a description of my mother, who has learned to manage her illness and thrive in spite of it. Second, it is a reference to our family, and how both my father and mother worked to ensure that it remained whole. My parents are my heroes, and I am not shy about saying it. Their strength and this experience has also made me completely unafraid to utter the following statement:
My name is Randall Standridge, and I live with depression.
Third, many people throughout the world experience mental illness. Too many are afraid of what others will think and what may happen to their relationships, their jobs, and their families if they seek help. They are afraid that they will be seen as "weak", "defective", or "broken." It is my hope that this work may provide a starting place for productive discussions and be another tool that will help knock down the social barriers that prevent those that need help from seeking it. This piece of music is dedicated to my parents, Ron and Shirley Standridge, and to all of the people and families who live with the challenges of mental illness.
Lastly, to those who may be experiencing similar problems, please know this:
You are not weak.
You are not defective.
You are not broken.
Peace, Love, and Music
During my childhood, my mother suffered a complete nervous breakdown and psychotic break with reality.
Before this happened, there were many warning signs that she was experiencing mental health issues. There were moments when she would cry for no discernable reason, when her mood and character would change in an instant, and moments when she would seem withdrawn from everyone. However, these were infrequent and, as so, we all assumed that she was fine. She was not fine.
Unknown to us, and even to herself, our mother was battling depression. Growing up in the time period when they did, both of our parents had been conditioned to see mental health problems as sources of shame, signs of weakness, and a failing of character. Due to this, they did not seek help even though they both knew something was wrong. The pressure built, the problems multiplied, and finally, one day, it all became too much for her to bear. My mother's breakdown was so severe that she was hospitalized for over a year. It was a terrifying ordeal as my two brothers, my father, and I watched her battle this crippling illness. However, there are two things that I will never forget from that time. First, I remember my mother's strength in fighting her way back to us. And second, I remember my father's unwavering faith and fidelity to her as he stood by her side, kept the household together, and cared for both her and us as best he could.
Their bond did not break.
Our family did not break.
After this experience, the taboo of discussing mental health was removed from our household. My mother was diagnosed with severe depression and, upon returning home, started proper treatment for her condition. Any time she would begin to experience the onset of a particularly bad episode, she sought the help she needed and managed to prevent another such breakdown. As with anyone who lives with depression, she has good days and bad days, but the fear of identifying as a person with a mental health issue and the stigma surrounding it has been lifted. My father is still by her side, supporting her in any way she needs, just as he always has during their 50+ years of marriage.