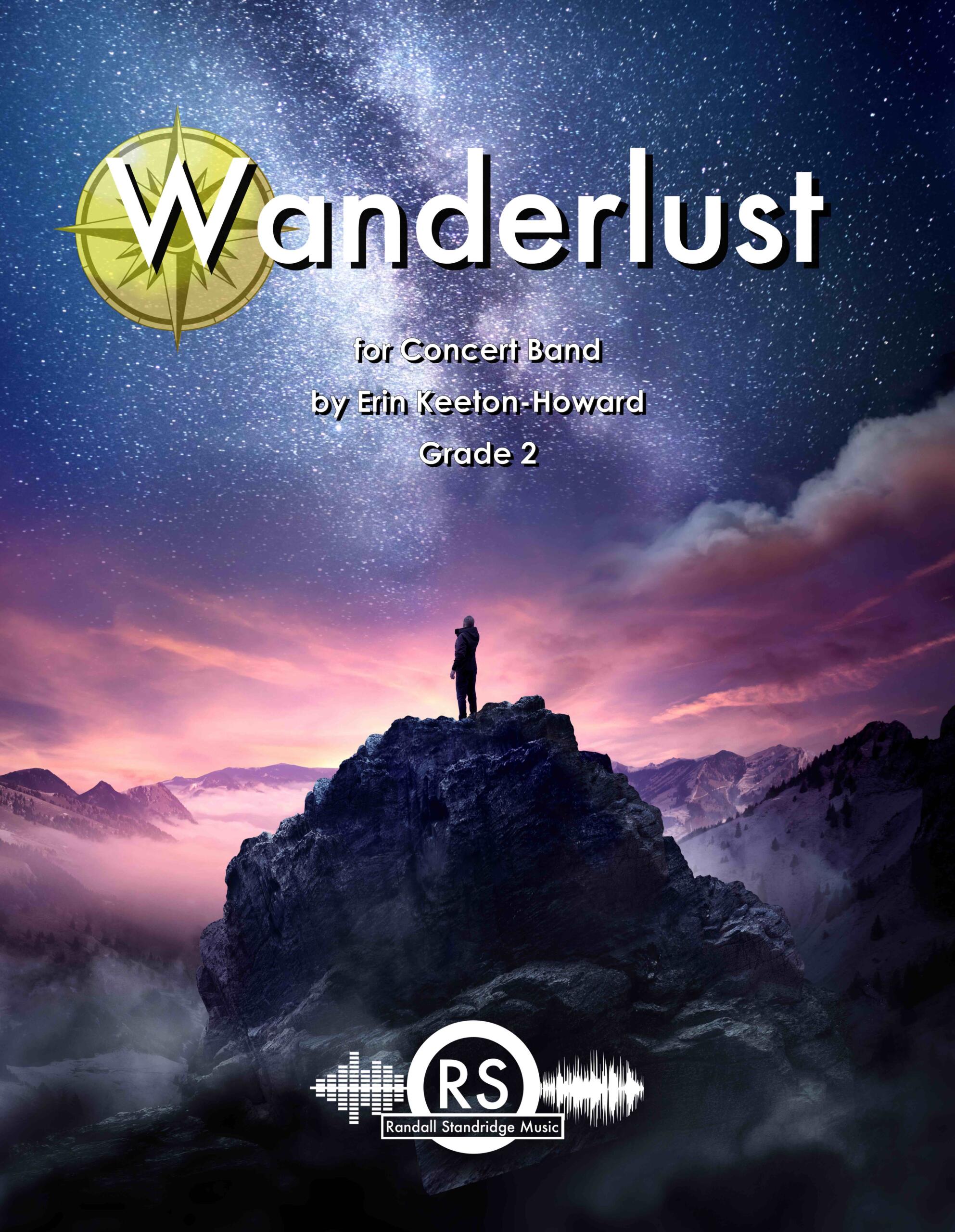 Wanderlust
About Wanderlust

About the Composer:

Erin Keeton-Howard is a Seattle based music educator, musician, and composer. She holds a B.S. in Music Education from the University of Missouri and holds a M.A. in Music Education with emphasis in Conducting from the University of Washington. With her background in education, Erin is passionate about writing quality band music, particularly for middle school musicians. She has written works for concert band, brass band, jazz band, and chamber ensembles.
Currently Erin serves as Director of Bands at The Northwest School in downtown Seattle and Director of the Seattle Symphonic Band at North Seattle College. Additionally Erin is co-director/founder of FORMATION Wind Band. FORMATION is a women's wind ensemble committed to empowering women to create, collaborate, and build community together. As an active musician, clinician, and conductor, you can find out the latest at ekhmusic.com.
Program Notes
Wanderlust was written early in the pandemic when no real-time music making and no traveling were allowed. I had been feeling totally lost and my soul had been restless; those are the two things that make me feel alive. I ended up writing this piece to capture that love for adventure and possibility, and the wistful reflection that comes from time away. The opening is inspired by my 14 year old English Pointer Mix, Tucker. Even though Tuck has hip dysplasia and arthritis in his knee, he gets up every morning and BOUNCES around the house, chortling, with multiple toys in his mouth like this day is just going to be the best. day. EVER. I hope you experience the same amount of joy and adventure as you explore this piece!
Digital: $55.00
Physical: $55.00
PRICING (AVAILABLE MID-SPRING 2022)
Digital Copy (PDF and Site License) – $55.00
Printed Copy – $55.00
Available for online purchase and from Major Music Distributors, such as JW Pepper, Stantons, Penders, Music and Arts, Popplers, and others
Message for purchasing options: https://live-standridge.pantheonsite.io/contact/