The Handy Dandy Randy Standy Pep Bandy Standy Tune Pep-StravaGANZA! vol. 1
Home
|
Concert Band
|
The Handy Dandy Randy Standy Pep Bandy Standy Tune Pep-StravaGANZA! vol. 1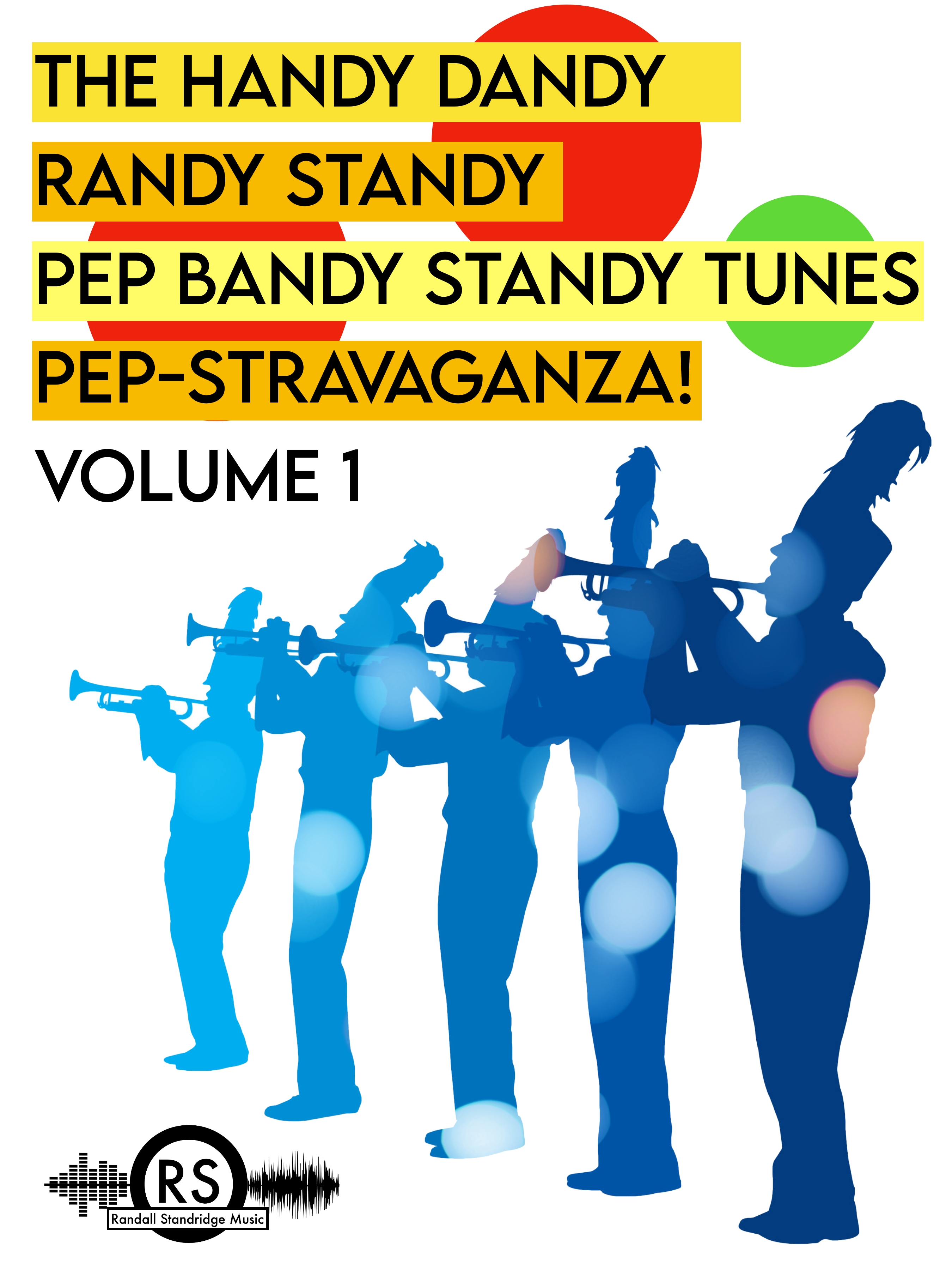 The Handy Dandy Randy Standy Pep Bandy Standy Tune Pep-StravaGANZA! vol. 1 - Randall Standridge
Excite and pep up your audience at your next sporting event with the Handy Dandy Randy Standy Pep Bandy Standy Tunes Pep-StravaGANZA! This collection of 9 Cheers will provide your band with several options to amuse and entertain the crows! Scored to sound full with small and large instrumentations, we are sure these tunes will make the next pep band performance a winner! Includes optional parts for Electric Bass and Bb Horn.
Parts are sized for Folio/Flip Folder pages, but may be printed on standard 8.5x11 paper

•Cheer 1 (Go! Team! Go!)
•Cheer 2: Jazz Cheer
•Cheer 3: Groove Cheer
•Cheer 4: Let's Go!
•Cheer 5: Agent 54 to the Rescue!
•Cheer 6: Mars, the Bringer of Yardage
•Cheer 7: Hallelujah! Good Call!
•Cheer 8: You're a Grand Old Flag (on the play)
•Cheer 9: Book 'em! (Penalty)

See the "Additional Materials" bar below to try the FREE Version with 4 cheers!
Digital: $30.00
$30.00 - Digital purchase (note, our digital orders are filled manually and may take 24-48 hours to fill)
This product is NOT available in Physical format.