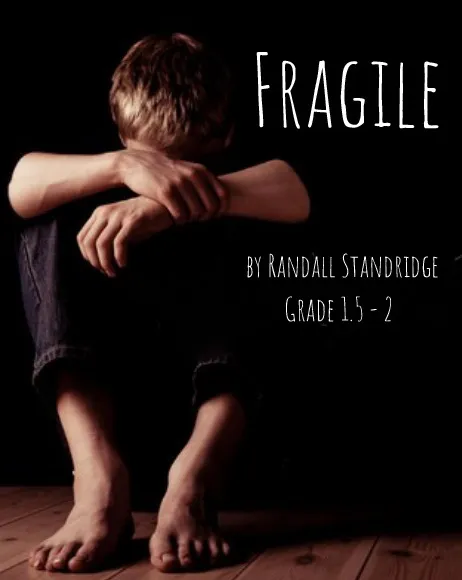 Fragile
About Fragile
This is a hard one to write.
In our media soaked society, it is fashionable to only focus on positive outcomes. People love to hear a story of someone who beats the odds, overcomes adversity, and comes out stronger on the other side.
That is a beautiful story, but…
It is not everyone's story.
I have written two works of that type (unBroken and (not) Alone), both of which portray individuals who were able to get the help and support they needed and were able to flourish.
Not everyone is always so fortunate.
This newest work in The unBroken Project reflects on the darker aspect of the silent epidemic that claims thousands of lives every year. Some are not strong, they are not resilient, they are not okay.
Some survive.
Some do not.
The goal of The unBroken Project is to create works that spark conversations and reflections, as well as tearing down the social taboo of discussing mental health conditions.
Some may say that students who play Grade 1.5-2 literature are too young to discuss such issues.
But no.
For some of them, this is their daily reality.
We need to talk about this.
We are GOING to talk about this.
And maybe, we can bring them back to us, piece by broken piece.
Peace Love and Music
Digital: $60.00
Physical: $60.00
Pricing: Digital Version – $60.00 (currently only available from Randall Standridge Music in digital format….physical format coming soon)